Check out our reviews on WeddingWire!

---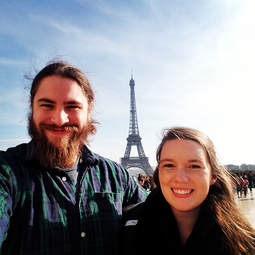 Meredith & Stuart in Paris and London, Oct. 2018

---
---
Kelly & Jordan at Excellence Oyster Bay, Jamaica, Oct. 2018
---
---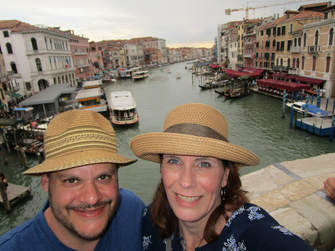 James and MaryAnn, May, 2018
Celebrity Cruise on the Med

Thank you for all your help with our honeymoon!! You made it go smooth and took the worry out of it for me.


---
---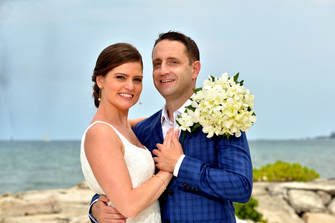 Kailey & Graham, April 28, 2018
Destination Wedding in Jamaica

---
---
Jesse and Melissa, Spain and France 9.2017

Our honeymoon was INCREDIBLE thanks to Cynthia from The Honeymoon Planner! From the very beginning, Cynthia worked with us to determine the best location for our honeymoon based on our travel style, budget, availability, etc. She helped us plan out the perfect itinerary -- including transportation, excursions, hotels and even restaurant recommendations. We were hesitant to use a planner for such a big trip, but this was the perfect way to ease a *little* bit of wedding planning stress! The end result was an unforgettable adventure through Spain & France! Highly recommend Cynthia & team!!
---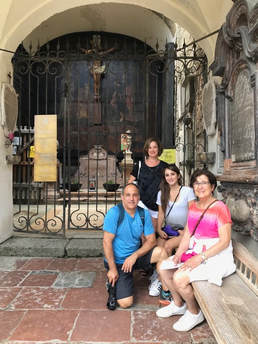 Mike, Margaret, Francine and Samantha in Italy, June 2018

---
---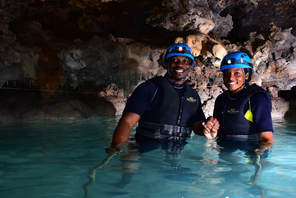 Cerina and John, Mexico 1.2018

We're back from our honeymoon and we had an absolutely incredible time!!!! The honeymoon was perfect, the beach was the most beautiful I've ever seen, and the cave tour was awesome!!!
---
---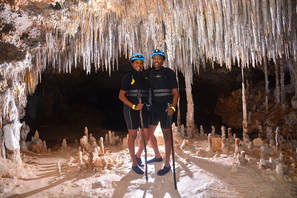 Lorelei & Darrius, Mexico, 10.2017

We had an incredible time on our trip, despite some rain in the first few days! All of the tours were a lot of fun, too, but our favorite by far was the underground river tour! You'll see in the pictures I attached the very stylish outfits we had to wear for that one! haha =). We can't thank you enough for planning such an amazing trip. If left to do this on our own, we would have missed out on such a beautiful place, and we truly had the best time there!

Thank you again,
Lorelei & DJ
---
---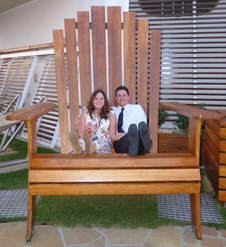 Dina and Tyler, Rome, Barcelona and Med Cruise, Sept 2018

Donna was fantastic to work with! She helped us plan our perfect honeymoon from start to finish, and we had the best time of our lives for sure. She found us a great deal to be able to enjoy a balcony room on our Mediterranean cruise and had some great suggestions for seeing Rome. Highly recommend!

---
---
Jessica & Shawn, St Lucia, June, 2017

We would highly recommend The Rendezvous for any couple looking to get away and escape. It never felt crowded, you did feel like you were in your own world. From the moment we walked in we knew we had made the perfect choice. There's a variety of activities and events you can do on your own schedule- group or private. The couples massage was a perfect addition to our get away, private and relaxing. Plenty of options for eating and the food was great. The staff was amazing. The only negative we had was not staying longer.
Donna was also the perfect planner. She made the trip so easy, we never once felt stressed. Every arrangement she made was a great touch to the trip. From the personal transport ad being sure the resort knew we were honeymooners. We will definitely use her for all of our future trips.

---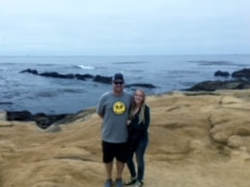 Samantha & Scott in San Francisco and the coast, July 2017

We absolutely loved our trip! I think our favorite part was getting out on the road and staying on the coast. We were so thankful that we had you to plan everything out for us, and would love to have you help us with our vacations in the future!

---
---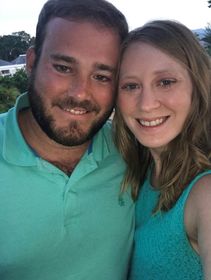 Kara and Zane, Jamaica, July 2017

Our trip was amazing!!! We had such an awesome time at the Couple's Resort and couldn't have been more pleased. The resort is absolutely beautiful and the staff was such a pleasure and super helpful. It was the perfect trip to relax from the busyness of wedding planning! The food, drinks, pools, scenery made our trip. It was also nice being at the smaller resort because it never felt crowded. We could always find a desired spot at the pool or beach, which was really nice. Club Mobay was worth every penny. It made everything at the airport such a breeze and painless. We loved being fast tracked through security and customs :). You did such an amazing job preparing everything for us and making sure we had everything we needed. Thank you for an amazing honeymoon!!!


---
---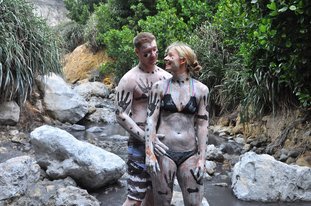 Meredith and Sampson, St. Lucia, June 2017

Thank you for absolutely everything! You made our end so easy! We will def in the future be using you again, hoping for our five year anniversary!

---
---
Littlejohn's family cruise to the Caribbean on NCL, June 2017

The trip was our best family vacation ever!!!

---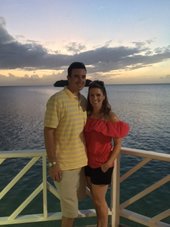 Erin and Chris in St.Lucia, May 2017

---
---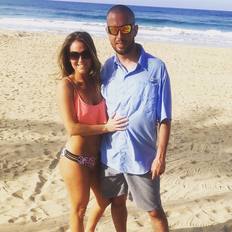 Michael and Jess Excellence Punta Cana March, 2017

Hi Cynthia!!
Good to be back home but missing the honeymoon life :) Our trip was absolutely amazing. We made friends with so many of the staff on the resort and they treated us like gold. We played water volleyball every day and ate at the grill probably 7 times (it was our favorite). We really enjoyed the shows at night but somehow couldn't manage to stay up past 11 any night we were there! We got up early every morning and enjoyed every second of our day. Michael. Matt and Casey had a great time Deep Sea Fishing. However; between them all, they caught 5 fish! We took it back to the resort and "our friends" cooked it for us and had a special table set up for all 4 of us that night.

We definitely will be back so we will be in touch! THANK YOU so much for helping us. It was the most perfect trip and we made memories for a lifetime. I have attached some pictures. We can't wait to plan our next trip with you!
---
---
Sam and Daniel, Moorea, Tahiti, November 2016

Hi Donna,
We having been meaning to send a HUGE thank you for planning our amazing honeymoon to Moorea! It was everything we dreamed it would be and so, so much more. The packet that you sent us before the trip was incredibly helpful with the multiple transfers that we had to make from planes to ferries to buses, everything flowed so well! The trip was truly fantastic and we only have you to thank as you had so much patience with us during the planning process and pieced together everything that we needed. We will also be sure think of you as we plan future vacations! Thank you again for giving us the honeymoon of our dreams!

---
Maria and Warren, St. Lucia, Dec. 2016 (This is their 4th trip with us!)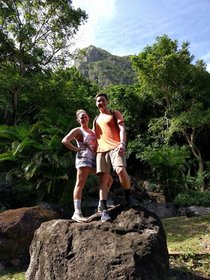 Matt and Sarah, St. Lucia, Dec. 2016

If you want your dream vacation to come true, then you NEED to plan it with Donna. She goes out of her way to make sure that your time away from home is the most enjoyable experience possible. From a luxurious breakfast in bed to a mountain top view of a rainbow, Donna helped us plan our dream honeymoon while still staying under budget! She made the entire process easy, fun, and stress free from the first phone call until the moment we got home. We HIGHLY recommend her. -Matt and Sarah


---
---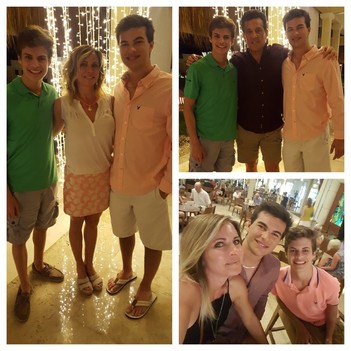 The Pratti's family vacation in Mexico, Dec. 2016

---
---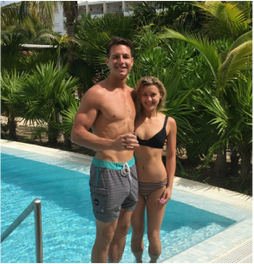 Troy and Macy, Oct, 2016

Cynthia,

Troy and I can not thank you enough for helping us navigate our Honeymoon trip!!! Our Honeymoon was literally the most magical week of my life <3 After speaking to others at the resort we also realized what an amazing deal you were able to get for us so thank you for that as well! We will be using you in the future and passing your information along :) Thank you for everything!! And attached are a few pictures!

Thank you again and talk to you soon!


---
---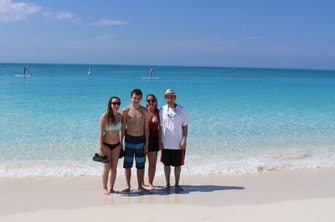 The Frost family vacation in Turks and Caicos, March 2016

---
---
Elizabeth & Richard, Playa del Carmen, Mexico - Anniversary trip Oct 2016
---
---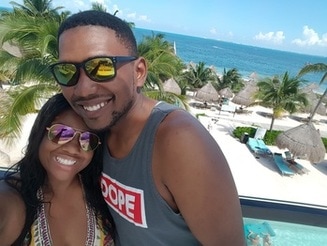 Brittany and Traven, Playa Mujeres - WINNERS OF THE BRIDAL EXPO @ CHARLOTTE CONVENTION CENTER, August 2016

Traven and I are so grateful for this experience it was absolutely gorgeous. The service was immaculate from the time we pulled up to the doors of the resort all we could say to each other was wow this is beautiful. We can not thank you enough for holding our hand through this process and making everything as seamless as possible thank you from the bottom of our newlywed hearts we truly felt blessed.


---
---
Blando Family, May - June 2016, Europe

Wonderful Vacation! Our family of 5 went to England, France and Italy for a month in the spring of 2016. All of the planning and details handled by Donna was so complete. From the moment we boarded the plane and all thru our trip, we were well cared for. All the reservations and hotel rooms worked around our family needs. The drivers at the airport, transfers and tour guides all spoke English and never rushed us. Traveling with children can be challenging, but with Donna we were organized and had a relaxing vacation. Thank you so much Donna for all your help, we had a wonderful time!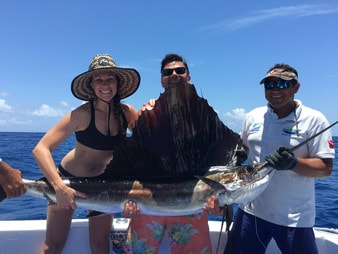 Curtis and Kayla, May, 2016

We were referred to Cynthia by a friend who recently planned her honeymoon using The Honeymoon Planner. We were so happy to have found, and used Cynthia to plan our trip. We were able to preview many options and narrow down our selection to the honeymoon of our dreams. We spent 9 amazing days at the lavish Excellence Resort in Playa Mujeres, Mexico. We could not have made a better decision on our accommodations or activities. We experienced all Mexico had to offer, deep sea fishing, ATV and zip lining through the jungle, catamaran touring, snorkeling, local eats on Isle Mujeres and fine dining at our resort, we even had a romantic dinner on the beach. I can't forget to mention a few extra things we enjoyed, excellent tequila tastings, a fresh juice bar, a cozy coffee shop, hookah galore, nightly entertainment, views for days, a spa fit for royalty, and beach bar service that never stops. This resort went above the norm to make us feel as though were were the only newlyweds, EVER. This was the trip of a lifetime and we look forward to planning many more with Cynthia.

---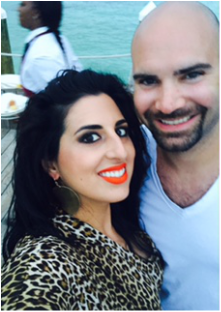 Litsa and Dom Dangelo
Sandals Royal Bahamian, Nassau, Bahamas, June 2016

SECOND VACATION!!! Donna is the BEST!! My husband and I booked another fantastic vacation with Donna. She held my hand throughout all of my travel needs from beginning to end! Tip: GET TRAVEL INSURANCE!! We had to cancel a trip last year and didn't have insurance and we regretted it. This time we had insurance and had to use it because our flight was cancelled. Donna sends you this amazing package in the mail with a VERY handy booklet with all of your travel information. This booklet is our travel bible every time we go on vacation. She is always there for you and responds IMMEDIATELY! I have contacted her during the craziest hours and she always gets back to me! She takes care of EVERYTHING ! It's always a FLAWLESS experience when booking with her! Choose Donna! You WON'T be disappointed!


---
Julianne & Andrew, April 2016

Thank you!! We had an incredible time. We really loved the resort, and for us the Excellence Club was a great option. We didn't take advantage of the premium liquor so much, but having the ability to run up and grab a quick snack, or a quick breakfast first thing in the morning before our excursions was awesome. And the exclusive beach area was really nice. There was always an umbrella and chairs that we could snag, no matter what time of day. It was nice to not have to go out first thing in the morning and reserve our spots.

I can't tell you how thankful I was to have you plan this amazing trip for us. It was so great to have all the aspects (reservations, transportation, flights, etc.) taken care of. We were both able to relax, which is just what we were looking for! We'll definitely look to you for our next trip! And hopefully soon :)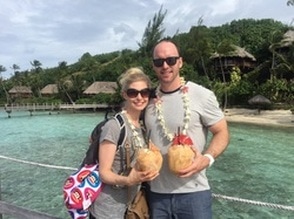 Mary Ann & Todd
Bora Bora, Moorea, Papeete, Tahiti, June 2016

Donna took care of the items that made me most nervous when traveling to a place I've never been & that's the transfers. we had bus, car, boat & air transfers throughout our international trip and everything was flawless. She was able to answer any questions about local attractions, currency exchange, etc. if she didn't know, she researched for us and was prompt in doing so. She also gave us ideas to stay within budget that turned out well. we saved money and saw an island in the south pacific we didn't plan on visiting.



---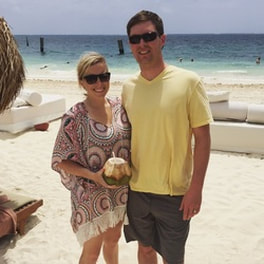 Megan & Chris Streba
Excellence Riviera Maya, May 2016

We are back! Thank you so much again for all your help booking our getaway! ​You made the process so easy we never had to stress about all the details which made the vacation even better! You were so quick to respond and I will highly recommend you to anyone needing help booking their next trip!
Thank you so much again for EVERYTHING, we will definitely let you know when we're ready to book our next trip. You're the best!


---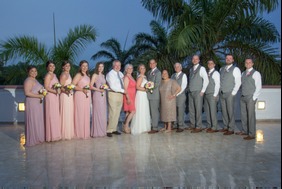 Haley & Brian Waypa, Destination Wedding
Punta Cana, April 18,2016



---
Fallon and Clay Moretz
Excellence Riviera Cancun. April 2016

We had the most amazing time at the Excellence Cancun Riviera : ) Everything was incredible! The staff there is so nice and the food was great. We were also very pleased with our junior swim up suite, it was perfect. It was nice to be able to walk out and be in the middle of everything. The staff there were very accommodating as well. Thank you so much for this recommendation and all your help along the way, we can't wait to go back!


---
Jessica (Jarvis) Cleland

Hi Cynthia!

I hope you had a wonderful Holiday! I've been meaning to email you and thank you again for what was an absolutely PERFECT honeymoon. Chris and I were blown away by our resort and felt so taken care of. We had been so stressed planning the wedding and it was SO NICE to just be able to show up at the airport and have every detail covered. We kept saying over and over out loud through out the trip "THANK YOU CYNTHIA!" We felt like celebrities - there was a POOL on our ROOF?! I mean, come on - we loved every minute of it.

I cannot say enough how helpful you were, there were no surprises or hassles and we were able to just sit back and relax and enjoy such a special time in our lives. I cannot WAIT to go back - we've started the Anniversary fund already and we will MOST DEFINITELY be calling you when we're ready to plan. I've sent your information to everyone I know who is engaged - I hope you'll get some more business from our referrals!

Thank you, Thank you, Thank you again - you are awesome :)

Jessica (Jarvis) Cleland

---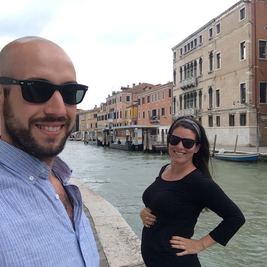 Kathleen and Chris, NCL Med Cruise, December 2015

ONCE IN A LIFETIME TRIP!! Donna planned us the perfect 17 day Mediterranean Honeymoon! She made everything so easy on us by taking care of ALL the details (greatly appreciated as we were busy planning our wedding at the time). All we had to do was give her a general idea of what we wanted out of our trip and she took care of the rest. After she helped plan our whole trip and booked hotels/transportation/excursions I found out I was pregnant (that's us in the baby-moon pic!) I was so worried that we wouldn't be able to rearrange everything. Donna took care of this for us and re-booked the whole trip and i didn't have to do a thing. We had the most amazing time and it was made even better knowing all we had to do was show up and everything was already taken care of. Every hotel she booked was excellent and in a great location based on what we told her we were interested in doing. It really was the time of our lives and we will definitely use her again in the future! ** Also worth noting that Donna's services are free of charge!
---
---
Stackhouse & Adeagbo Family Cruise
Western Cruise, Dec. 2015
Thanks so much for all your help with booking this cruise. We couldn't have done it without you!
---
---
Conor & Alex, October 2015
Our honeymoon at Excellence Punta Cana was UNBELIEVABLE!! For some reason we decided to come back lol. We had an amazing time. The room and view was awesome, Alex was completely blown away. The whole experience was top notch. I can't wait for the next adventure we set up lol. Thanks so much.
---
Gina, Ethan, and Meg Playa Mujeres, 2015



Hi Cynthia,
Thank you for organizing our Christmas vacation! The hotel was absolutely perfect. The staff couldn't' be friendlier, and as you know service really matters. In some experiences, all-inclusive aren't known for the food, but instead the convenience of everything included. That was not the case at Secrets Playa Mujeres. Every meal we had was exceptional; taste and presentation. We joked that they may not allow us to utilize the all-inclusive since we definitely drank and ate more than our share.
We were very happy to be a distance from downtown Cancun since it is very commercialized. We felt safe being tucked away on a private peninsula that was gated. We did visit the downtown area after our catamaran adventure. Zip lining was a blast! All the guys who handled the lines were funny but also made us feel very safe.
All and all we truly had an amazing vacation.
Thank you again for all your work.
---
Meredith & Stuart, April 2015

Hey Donna! Our honeymoon was wonderful! We had such a great time. It was so relaxing staying at an all-inclusive resort. We loved being in walking distance from the shopping areas. We never made it to that cheap massage place though, we ended up getting pretty sun burnt and didn't think massages would help that ;)

We did 2 activities while we were there. We swan with dolphins at Dolphin Discovery and did a whole day at Selvatica where we zip lined, swam in cenotes, rode Polaris' through the jungle, rock climbed, and they also fed us lunch.

The restaurants at the Royal were great. It was nice that they had a variety of different ones to chose from. The honeymoon amenities were great as well. The last night we had a 4 course dinner on the beach. The service from the hotel staff was above and beyond. We were definitely glad we did private car transfer as well. Overall, it was amazing and we are so glad we chose Mexico!

Thanks!
Meredith Florence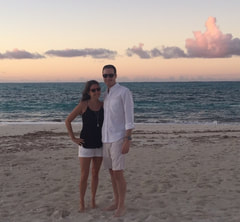 Betsy and Lewis,
Turks & Caicos, Oct. 2015
Thanks so much! I was an amazing week, we are both so thankful for your help in planning.
---
---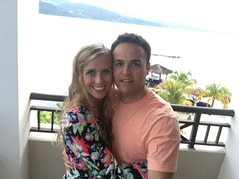 Philip and Ali
Montego Bay, Sept 2015

---
---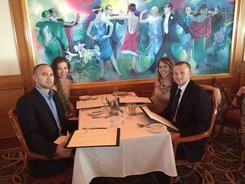 The Dentons and Sinklers on RCCL Grandeur of the Seas, Sept 2015

---
---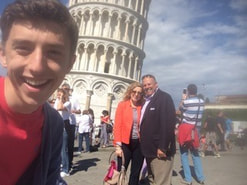 The Sanchez Family
Italy Trip, May 2015
Donna is easy going, flexible and not pushy. She worked diligently to plan an entire two week trip to Italy with a less than 1 week notice. Mostly, she has great connections in Italy (Hotel locations, etc…central to everything) and was able to provide helpful suggestions. I also can provide some helpful hints when and if ever interested.
---
---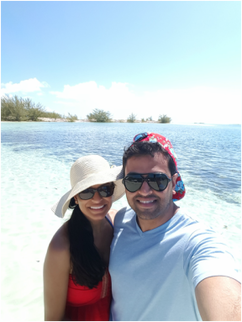 Sita and Sap
Turks and Caicos, Aug. 2015
---
---
Chad & Kelly, July 2015

Hi Donna,
Thank you so much for everything you did for our honeymoon...it was absolutely fantastic!! Your detailed itinerary and writeup of the resort was incredibly helpful...we just can't say thank you enough!!

Kelly and I were talking, and we hope you aren't exclusively working honeymoons because we would love to let you plan our next trip if you can :)

Thanks a million,
Chad & Kelly

---
Chris and Jennifer, June 2014

Hi Cynthia, We had a WONDERFUL time on the cruise. Everything worked out perfect and everything was smooth and easy. We knew it would deb working with you and we are so happy we did. I appreciate all your work. Let me know if you need details on anything or want more information. Id be happy to share. I will keep your information close by for any upcoming vacations we may need your help on.
Thanks again.
Jennifer

---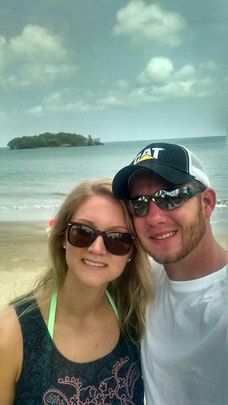 Sarah and Isaac,
St. Lucia May 2015

Donna,

We have been so busy getting settled in our new home so sorry for the delayed response. We loved our honeymoon so much and I felt so well prepared because of all your help. Sandals was wonderful. They made us feel welcomed and at home. We visited the sandals la grand while we were there and decided that wen we return to St. Lucia we want to stay there. It was the DEFINITION of paradise. We likes the Sandals Halcyon though because of the relaxed and romantic feel it had. The only complaint I would say is that I expected more from the beach part of the resort. The beach and the La grande was perfect but I felt maybe the beach at the Halycon was lacking. That's nothing you can control though!! Every thing on your end you did for us was amazing and I hope you do more than just honeymoons because I want to use you for every trip in the future. I felt very prepared for the airport and it was less stressful than we both imagined it would be. We am not thank you enough because we truly had the honeymoon we have always dreamed!

---
---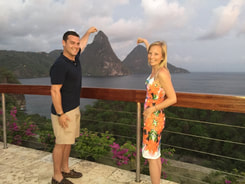 Hannah and Adam, St. Lucia, June 2015

Hi Donna,
Thank you for everything we had the most amazing time on our honeymoon! You were extremely helpful and made the whole experience less stressful! I will definitely leave a glowing review on wedding wire for you!

Thanks again,
Hannah

---
---
Sergio & Katelin September, 2015

Cynthia, The trip was absolutely perfect! Everyone at the resort was so friendly and awesome, we will definitely be going back…We did not do any excursions, we had plenty of fun just at the pool and the beach. We would definitely upgrade to the excellence club again… Thanks again for all of your help!

---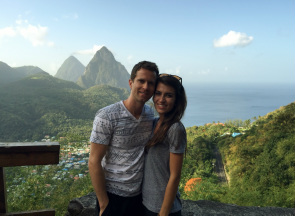 Christina and Brendon,
St. Lucia, February 2015

Donna is a gem! We dreamed of going to St Lucia but didn't know how the finances would work out. She plans the whole trip and gives you an outline of where to be and when to check in, what to pack and what to expect! She is so well-traveled and knew about all three resorts we were choosing from on the island personally. She found great prices and it doesn't cost anything extra to go through her! Donna, we are thankful for you. Thanks for supporting us and helping plan the best vacation of our lives so far.

---
---
Stephanie & Andres,
Mexico, Oct 2014

---
---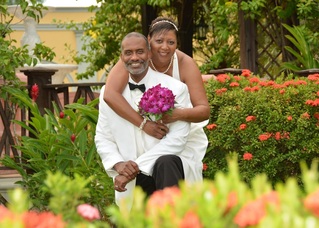 Alesia & James, Oct 2014
Ocho Rios, Jamaica Destination Wedding
---
---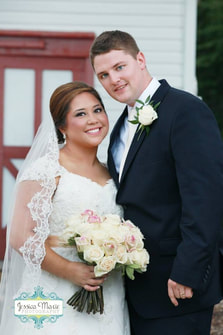 Allison & Chris Wright,
Mexico, Sept 2014

Donna, Thank you so much for working with us and Chris's dad, David. You were an absolute pleasure to work with and made booking and securing our honeymoon a super fast and easy process. Chris and I also loved the beautiful picture frame that you sent us, so thank you so much -- it will be a fun and pretty addition to our new home! Thank you for everything you have done and for all of your quick and informative responses to all of our many questions. Chris and I will highly recommend you to everyone we know, and we would love to use your services on our future getaways!! : )

---
---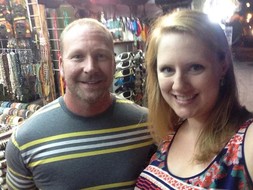 Leslie and Jason,
Mexico, May 2014

Donna, thank you again for all of your help! I am SOOO thankful I met you at the Bridal show! Before that, I never would have considered using a travel agent and now I can only imagine what a mistake that would have been. You made this so easy for us and it was just one less thing for us to worry about while planning the wedding. We are truly thankful for you and for making our honeymoon as special as we had hoped it would be. I will definitely refer you to any and everyone who will listen! And the next major trip we take, you will be hearing from us again Thank you!!!!!!

---
---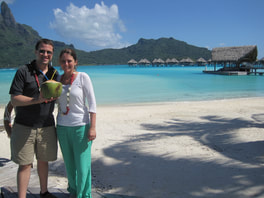 Kristi & Mark, Bora Bora, Tahiti, June 2013

---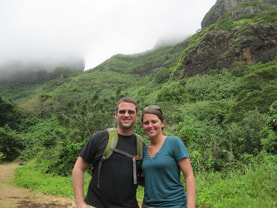 ---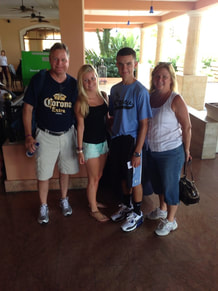 The Sirakowski Family,
Dominican Republic, 2013

The whole vacation was perfect- just like every other vacation that Donna has helped me plan. I trust her completely at this point and I highly recommend that you give her a call or send her an email before you plan your next trip! You will not be sorry!
---
---
Connie and Ben, Secrets Capri Cancun, Oct 2013

Donna, We absolutely LOVED the resort!! The staff was so friendly, the food was amazing!! Everything was super clean. It was awesome! We would highly recommend Secrets Capri & hope to go back! Thank you for all your help, we were very satisfied with everything you did and arranged!

---
Litza & Dominick, 2013
Hi Donna!
The review is long overdue! Donna is the BEST! My husband and I LOVED our honeymoon in Mexico! We stayed at The Royal at Playa Del Carmen and it was incredible! Donna guided us throughout our entire trip! From booking our flights, comparing prices, telling where to go and where not to go, booking our transportation to and from the airport, helped me pack my medi- kit over the phone just in case we got sick (which we didn't ), off resort shopping, telling us who to trust when it came to booking excursions--the list goes on!! We will NEVER book a trip without her! We still talk about our honeymoon and it was almost a year ago!!! We highly recommend Donna!! I'm such a snob about so many things when it comes to traveling and she made it so easy! Thanks again!! Can't wait for the next trip!!
---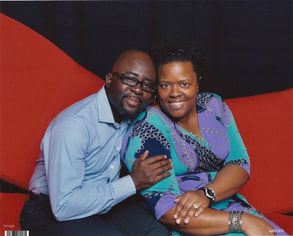 Monica & Stephen, Anniversary Cruise 2013

---
---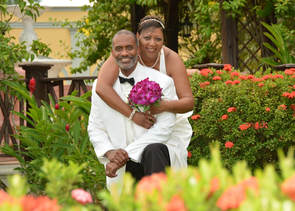 Alesia and James, Jewel Dunns River, Jamaica, 2013
Destination Wedding

---
---
Lee and Diana, September 2014

Hey Cynthia - First, we both wanted to say a big THANK YOU for all of your help in planning our registry and honeymoon. The registry worked out perfect and we receive a lot of positive feedback from our guests. As for the honeymoon... it was simply amazing. To be honest though, we've had a difficult time explaining it to people. It truly was an experience that is hard to put into words. We feel that we made a good decision and are very happy in working with you for our travel plans.

A quick note on the specific activities in St Lucia... we just wanted to let you know that everything you set up on our behalf was fantastic. We had no clue what to expect for each activity but we thoroughly enjoyed everything. The trio of the tour, zip line, and cruise were a perfect combination of pre-planned activities that allowed us some flexibility in doing other activities when we arrived. We ended up doing the jungle biking and a bit of snorkeling on a whim and had a great time.

So, all of that said, now that we are finally getting readjusted to our normal work week life we wanted to reach back out to say a nice big formal THANK YOU. We also wanted to formally write up a review on any of the websites out there that you prefer (theknot, etc). Let us know and we'll put something together. Also know that we've already been praising your services and have given your name to our wedding planner to pass on to another couple she is working with. :
THANK YOU! -Lee and Diana

---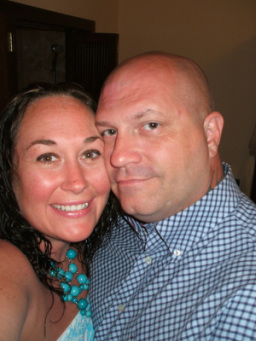 Carrie and Ben Hollon, October 2013
---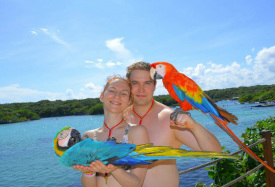 Mirra & Matthew Thorpe, October 2013

2013 Bridal Expo Contest Winner at Palace Resorts Moon Palace

---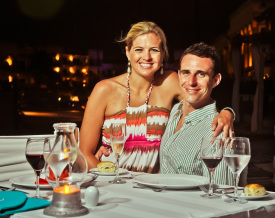 Kim & Ryan Kirby, August 2013

Kim and I had an absolutely incredible honeymoon at the Royal in Playa del Carmen. We both really appreciate your help and advice. The service was unbelievable, food was top notch, bars were all top shelf and the activities were new and fun each day. We couldn't get over how well we were treated and how the staff went out of their way to make sure we enjoyed our time there. We've already started planning a return trip, and it will definitely be at one of the Royal resorts in Mexico. Thanks again Donna!

Ryan and Kim Kirby

---
Chrissy and Matt Rohus, May 2013 Destination Wedding

Donna, We had a great time and I can't wait to book another trip! In a few years when we can save up enough money again! Thank you so much for all of your hard work and expertise. We could not have done this without your help. I am so glad Rachel sent me to you, and I will definitely recommend you to anybody I know who is planning a trip in the
future! Thanks again for helping make everything perfect!
~Chrissy

---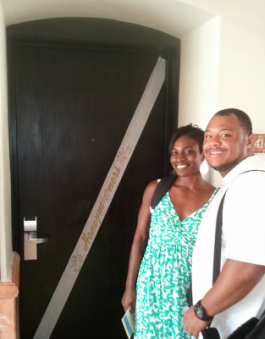 Busola & Kenyatta, Secrets Maroma, 2013


First and foremost, Kenyatta and I wanted to say a great big THANK YOU Donna for upgrading us to premier status during our stay. The amenities that we were given during our stay were a pleasant surprise and we appreciate your hook-up with that! :)

Kenyatta and I would like to say thank you for all of your help. Our friends who booked through you were also very
pleased with the travel package you put together and your attention to detail. We look forward to working with you again for our future vacations.
Busola

---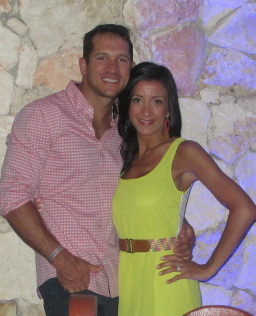 Amy & Dave, Mexico, May 2013


Hey Donna!
We had such an amazing time at the resort. The resort was in immaculate condition as always, the food was superb and the staff was incredible. The Mediterranean restaurant, Asiana, Spice breakfast buffet, Pelicanos and the Tapas bar were our favorite –basically all of them. The entertainment crew especially was so much fun, we just couldn't have had a better time. Thank you for making our honeymoon plans so incredibly easy. You took all the stress off us and completely handled it which made a world of difference.

Thanks again!
Amy

---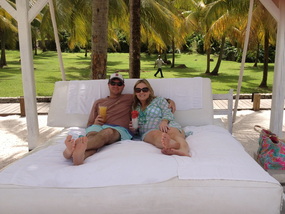 Chelsea & John, St. Lucia, May 2013
When my husband, John, and I were planning our destination wedding in FL this past spring we discovered we had absolutely no free time to also plan our honeymoon. A friend of a friend recommended Donna from The Honeymoon Planner and gave us her contact information. The first night we called her we told her we were interested in going to St. Lucia for our honeymoon but didn't have any details worked out yet.We were so excited when she told us she JUST gotten back from St. Lucia the DAY BEFORE! It was great to talk to her about the destination since every thing was fresh in her mind & she had all of the updated information. After going through a short questionnaire to find out our likes & dislikes Donna was able to narrow down our hotel search to two hotels. After reviewing the information on each hotel we were able to select the one that fit us best.
After that Donna did all of the work. She made all of our reservations (spa, airport pick up & drop off, and hotel reservations). She also offered to book our flights for us, but we ended up booking our own since we had points to use. About 2 weeks before our wedding we received a package in the mail from Donna with all of our trip details (packing lists, flight confirmations, airport info, & our hotel booking info). She also included a couple of nice little surprises for us. It was so nice!
Our honeymoon was everything we had hoped it would be thanks to Donna's planning & recommendations. The Resort was PERFECT for us & EXACTLY what we were looking for. Thank you Donna SO MUCH for all of your help! We will definitely be calling you for our next trip! (Maybe a Baby Moon in a year or two!?
http://www.weddingwire.com/reviews/the-honeymoon-planner-matthews/8f30621dd3c21240.html
---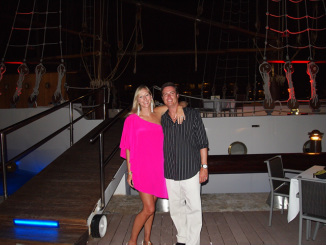 Amanda & David, Punta Cana, DR, May 2013


Donna, Thank you! We had an awesome time! As far as working with you, we were very pleased and would like to use you again in the future.
Thanks,
David
---
J'Nelle and Bryant York, Belize, April 2011

---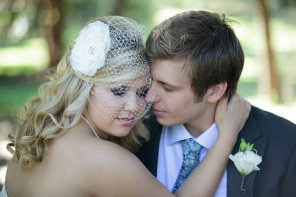 Carley and Jono Willoughby, St. Lucia, Oct. 2010

---
---
Rachel
Hi Cynthia!
It's been a while since you planned our honeymoon (Oct 2009), but I wanted to let you know how fantastic everything was! We stayed at Excellence Playa Mujeres in Mexico's Mayan Riviera. It BLEW us away! It was better than we even imagined. Every single detail was taken care of AND provided to us in the awesomely organized booklet you gave us before we left. On top of everything you did, you were pregnant and about to give birth any day! How you did such a great job with all that going on in your personal life amazes me. Thanks again!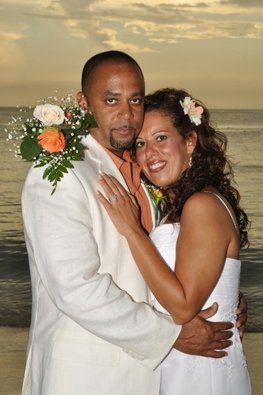 The Gibson's, 2009
Destination Wedding at COUPLES, Jamaica

---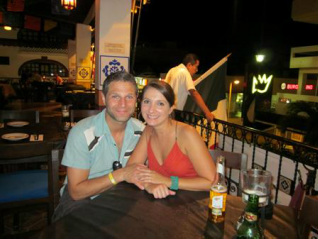 Rachel & Clyde Covington Oct 2012

---
Rick and Susan, St. Lucia, 2012

Just a quick note to let you know how GREAT our honeymoon was!!! Everything went beautifully. We truly had the best honeymoon we could have imagined. St. Lucia was just perfect and the Rondoval was exactly what I wanted. Susan and I made memories of a lifetime. Thank you so much for making it all happen. You're the best. I hope I can send some business your way.
Until then,
Rick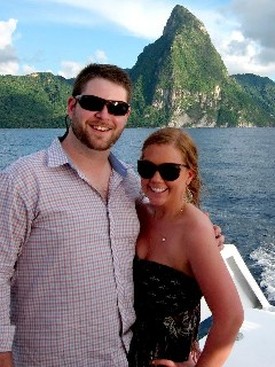 Susannah & Corey Carpenter, St. Lucia, Sept 2012


Hi Donna!
I wanted to thank you SO much and let you know that we had the absolute time of our lives and it was the most amazing honeymoon EVER! Everything was truly perfect and Jalousie was absolutely beautiful. We could not have asked for a better honeymoon!

---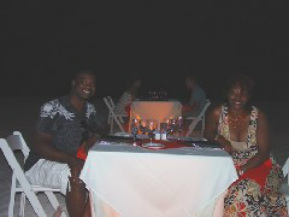 Mia and Brad Hubbert, Mexico, May 2012

---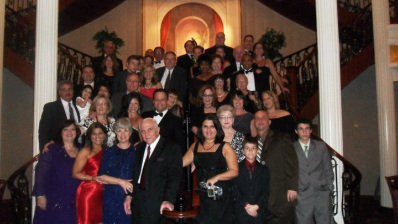 Santoro 50th Wedding Anniversary Group Cruise-Group of 42
Navigator of the Seas, Royal Caribbean, Nov 2011

---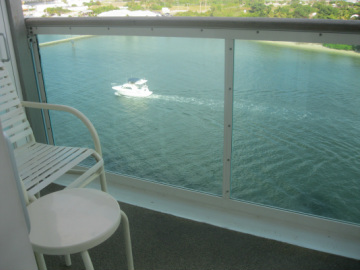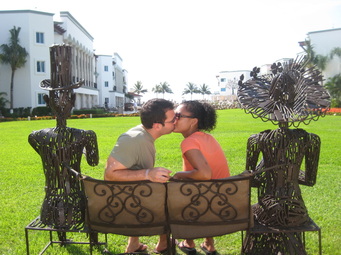 Subrina and Ralph Goosch, Mexico, May 22, 2010

---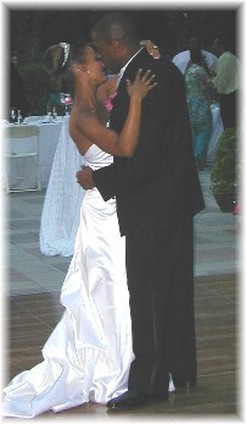 Davette & Deveron Harper, June 25, 2005

---
Rob and Stephanie Poole, Oct 2005

---
Keith & Gigi Luedeman, St. Lucia, Dec 31, 2003

---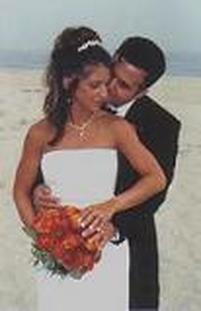 Amy & Mike Santoro July 19, 2002

---
---
Ethan and Allison Ledbetter, June 2011

Donna,
Our Honeymoon....was AMAZING!!!!!! Iberostar was FABULOUS!!!!! The restaurants were awesome!!!! Their restaurant options were awesome!!!! The pool was awesome!!! The staff was awesome!!!! Room service was awesome!!!! They kept our fridge stocked and filled every day!!!!! The resort was BEAUTIFUL!!!!! We have absolutely no complaints!!!!! We loved all of it!!!!! I could go on and on about it!!!

As far as you....

You were a TREMENDOUS help!!!! I feel you went above and beyond what you needed to for us and we really appreciate that!!! I will definitely be recommending you to others!! THANK YOU!! THANK YOU!! THANK YOU!!

---
Professional Accolades
We are growing and on a roll! It just keeps getting better and better as we perfect our process to help simplify finding the perfect honeymoon or vacation destination. Thanks to our clients for their support and feedback!

---


We did it again! We're WeddingWire's Couples Choice for 2017! We are so honored and love what we do.
Our clients are the BEST! Please contact us to book your honeymoon or next vacation. We would love to help you plan the perfect trip, and it costs you NOTHING to use our service.
---

We have been awarded
WeddingWire Couples Choice Award 2016
and could NOT be happier! We have worked so hard to make sure your honeymoons and vacations have been exactly how you envisioned them. We're a small agency and we strive to give you that personal attention and white glove service. We look forward to many exciting years ahead!
---

---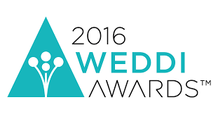 We're proud to be nominated for 2016 WeddiAwards for The Art of Being Exceptional award in the Customer Excellence category. We were the only travel agency nominated!



---