Destination Weddings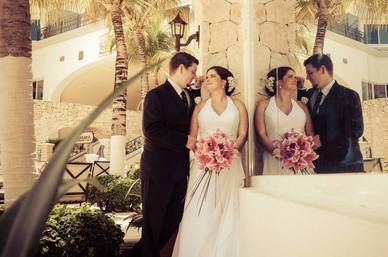 Knowing all the right questions to ask is the key to creating a successful destination wedding and avoiding undue stress! Our experience has taught us those questions to make sure all contracts and agreements are within typical standards and also that we have all our "T" crossed and "i'" dotted! We have extensive experience working with destination wedding couples and we are fully equipped and organized to work with any size group. And once again, we DO NOT CHARGE ANY FEES! We work on a commission basis with hotels and wholesale tour operators.

---
Here is a sample check-list and a few questions to think about...

PICKING A DESTINATION
• Do you want to marry in the United States or in a foreign country -- a Caribbean island, Europe?
• If marrying overseas, call the country's consulate or tourism bureau in the U.S., or the U.S. embassy in that country to ask about the following: residency requirements, required documentation, medical tests, processing time for paperwork, proofs of divorce, witnesses, and the requirements for a religious ceremony versus a civil ceremony. Do documents have to be translated? Notarized?

FINDING YOUR WEDDING STYLE
• Do you want to marry by yourselves or with family and friends?

INVITING GUESTS
• How many people are you inviting?
• Will everyone pay for their own airfare and accommodations, or will you cover some or all of the cost?

SITE INSPECTION
• Does the resort/ship have wedding packages as well as honeymoon specials?
• What are the different packages and what is included in each: officiant, flowers, music, cake, marriage license, photography, video, salon services, candlelit dinner, massage, etc.?

CRUISE-SHIP SPECIFICS
• What ships go to the destinations you want to visit on your honeymoon?
• What specials are offered for honeymooners? Cabin upgrades, breakfast in bed, room service, honeymooners reception?

When to Plan a Honeymoon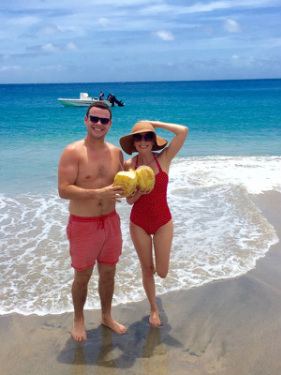 SIX OR MORE MONTHS
• Set Budget and decide on time frame for travel
• Investigate destinations
• Consult with a travel expert

FOUR TO SIX MONTHS
• Reserve rental car and obtain confirmation number
• Make doctor's appointment - immunization should be up to date if traveling abroad
• Obtain passport - if applicable
• Purchase books on selected destination - read about local customs, places to dine
• Purchase language dictionary, if needed

ONE TO TWO MONTHS
• Shop for travel necessities
• Purchase camera, film, batteries, luggage, travel size amenities, special clothing and books
• Book activities with travel agent or with hotel concierge
• Make kennel reservations for pets

TWO WEEKS
• Buy travelers' checks
• Have money exchanged if need be
• Pick up tickets, travel vouchers, from travel agent

ONE WEEK
• Layout travel clothing
• Arrange for mail to be held and stop delivery of newspaper
• Have stores whom you have registered with hold gifts or have a friend collect them
• Set inside house lights on timer
• Change voice mail message
• Arrange transportation from reception site or hotel site to the airport and back home
• Arrange for gifts brought to the wedding, the wedding dress and the groom's attire to be transported to a friends or relatives to be picked up upon return - this includes the top of the wedding cake!
• Leave itinerary and phone numbers with relative and neighbors
• Check weather reports for destination location and home - freezing weather at home may call for precautions to be taken
• Make arrangements to give wedding jewelry to a relative or friend if there are items with which you would not want to travel

1 -2 DAYS BEFORE
• Clean out refrigerator of all perishable items
• Confirm all travel reservations
• Pack your luggage
• Take pets to kennel

WEDDING DAY
• If leaving directly after the reception for the honeymoon, make sure luggage is in appropriate vehicle.
• If leaving the morning after, make sure honeymoon luggage is taken to your wedding night hotel

---