Memories of your honeymoon will last a lifetime...
Make yours as special as the day he proposed!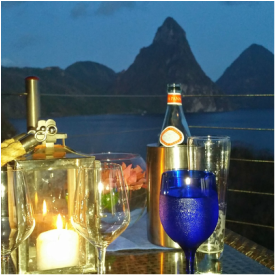 Enjoying your honeymoon on a beautiful Caribbean beach, a bachelor or bachelorette get-away, exotic vacations in the South Pacific, luxury and adventure cruises, romantic European getaways or maybe a special family vacation. However you perceive your perfect holiday to be, is what we will give you. We've been in business since 2002 and we would love to help you make this a fun and stress free experience!

Part of what makes us the best, is our knowledge and decades of experience in travel. We also stay current with the ever changing travel industry. Hotels under construction, new TSA rules, recent bad reviews and feedback are all just a part of what we do to stay up to date.

Whatever your travel needs, we will make sure it's the perfect trip... We save you countless hours on the internet and ​OUR SERVICES ARE FREE! We are paid directly through hotels and wholesale tour operators.

---
When should we start planning?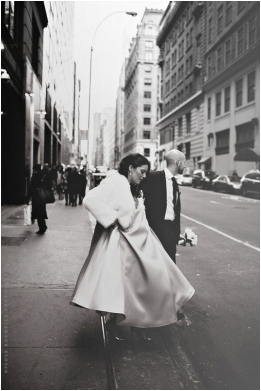 Through our experience, we have developed a system of planning the perfect trip according to your preferences and perceptions. With all of your energy devoted to making the wedding day perfect, it's easy to let the honeymoon plans get brushed aside.

We always recommend planning your honeymoon 6-12 months prior to your desired departure date; depending on your destination and dates of travel. This ensures that you receive the best rates and availability for the trip you want. Booking in advance gives you the best choices for special discounted package rates and airfare. Give us your budget, and we'll find the perfect place.

We have very close relationships with the wholesalers, hotel and tour reps, providing us a real support system; Something special on arrival from Hotel Management, dinner reservations at that hard to reach restaurant - - even off the beaten path tours and excursions.

We make sure you feel like a VIP.


---
Why use The Honeymoon Planner?

We charge no fees to use out service. We are an independent travel agency and we don't have the expenses that a brick and mortar travel agency has. Therefore, we are able to pass the savings down to the client.
The internet is vast and confusing. We distill the lingo and present it to you so that it's comprehended. We know the best routes and best fares available.
The TSA and travel industry is constantly changing. We help to translate and keep you up to date on new travel rules. We receive constant updates on destinations via email, relationships with district managers and hotel staff.
We have been to dozens of destinations personally and are better able to give you a clear picture of your destination. We also have access to support that the public doesn't have. We have feedback from clients and take continuing education to keep us updated.
We do the price shopping for you so we stay competitive. We analyze the current promotions. The cheapest is not always the best and often there are hidden costs.

We read the fine print. Penalties, restrictions are often missed.

We enhance your trip. Contacting the hotel staff of your arrival, special amenities and much more is all included.

We have access to 24/7 support while on your trip.

We get problems solved! We are a consumer advocate in the event something inadvertently goes wrong.

What's Included in our service?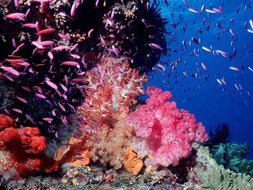 Planning the perfect honeymoon is daunting since the internet is filled with too much information and discerning fact from fiction is another task. Our decades of experience and love of the travel industry; sets us apart from everyone else. It is our goal to help you to choose your absolute perfect destination because we understand how important this is to you. Our loyalty is to you and we thrive on your repeat business and referrals.

We will begin the planning process with a phone call or personal consultation consisting of many specific questions that will help us to evaluate your preferences. We will get to know the perception you have of your honeymoon or vacation. Here is where we'll get to know you better.

Once we find that perfect destination, a small deposit is collected to hold and guarantee the space and rates. The final payment is typically due 50-60 days prior to departure, depending on the wholesaler we use. About 2-3 weeks before departure, we receive the documents and create a full personalized packet on your destination. This will include things such as maps, brochures, packing tips, airport info, recaps, history, dining options and much more.

There is no extra cost to you and every one of our clients will receive the same exceptional, white glove service. We know how important your budget is and we work to stay within whatever it is you set. Just answer some simple questions and we do the rest!
---
Our Newsletter

---

We are now part of the Travel Leaders Network, serving the travel industry for 75 years. They've received 65 Industry Awards since 2009. They have 4122 Travel Experts throughout the USA. 300 Global Partnerships - giving you discounted travel and support throughout the world. They
are the largest and most celebrated network of professional travel agents in North America. Wherever you want to go, however you want to get there, whatever you want to do—we have the ideal travel agent match just for you.
For more Info:
CLICK HERE
---