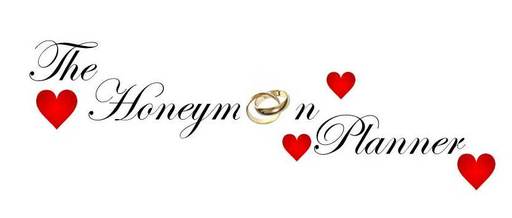 Memories of your honeymoon will last a lifetime...
Make yours as special as the day he proposed!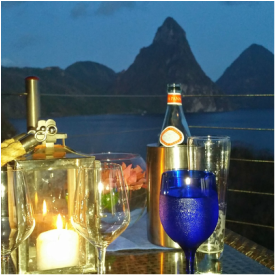 Exotic vacations, luxury and adventure cruises, romantic European getaways or maybe a special family vacation. However you perceive your perfect holiday to be, we're here since 2002 to help make this a fun and easy experience!

Part of what makes us the best, is our knowledge and experience in travel. We also stay current with the ever changing travel industry. Hotels under construction, new TSA rules, recent bad reviews and feedback are all part of what we do to stay up to date.

Whether it's a honeymoon or a family vacation, we will make sure it's the perfect trip... We save you countless hours on the internet and it costs you nothing extra!

---
When should We Start Planning?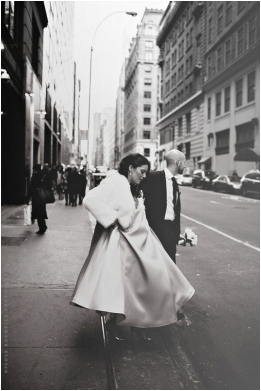 We have decades of experience in planning travel and have developed a system of planning the perfect trip according to your preferences and perceptions. With all of your energy devoted to making the wedding day perfect, it's easy to let the honeymoon plans get brushed aside.

We always recommend planning your honeymoon about 8 months prior to your desired departure date. This ensures that you receive the best rates and availability for the trip you want. Booking in advance gives you the best chance for special discounted package rates and airfare.

We have very close relationships with the wholesalers, hotel and tour reps, providing us a real support system; Something special on arrival from Hotel Management, dinner reservations at that hard to reach restaurant - - even off the beaten path tours and excursions. We make sure you feel like a VIP.


---
What's Included in our service?
Planning the perfect honeymoon is daunting since the internet is fulled with too much information. Our decades of experience and love of the travel industry sets us apart from everyone else. We will begin the planning process with a phone or personal consultation consisting of several questions that will help us to evaluate your preferences and get to know the perception you have of your honeymoon or vacation. It is our goal to help you to choose your absolute perfect destination because we understand how important this is to you.

We do NOT charge any fees. We are paid commission directly from our wholesalers or hotels. We will never recommend any destination that does not fit your needs and wants. This sometimes may be a practice with some because they are offering a higher commission. Our loyalty is to you and we thrive on your repeat business and referrals.

Once we pick the perfect place, we will collect a small planning deposit that will be applied to your trip. Once we find that perfect place, a small deposit is collected to hold and guarantee the space and rates. The final payment is typically due 50-60 days prior to departure, depending on the wholesaler we use. About 2-3 weeks before departure, we receive the documents and create a full personalized packet on your destination. This will include things such as maps, brochures, packing tips, airport info, recaps, history, dining options and much much more.

There are no extra costs and every one of our clients receive the same exceptional service. We know how important your budget is and we work to stay within whatever it is you set. Just answer some simple questions and we do the rest!

---
****** News and Updates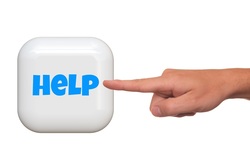 We are looking for experienced Home Based Travel Agents to join our team!

Please send your resume to donna@thehoneymoonplanner.net.

---
---
The Bridal Showcase - January 2017 - Date to be announced
Charlotte Convention Center, Charlotte NC


The Largest Bridal Showcase in the southeast is coming to Charlotte Convention Center. Check back for updated info.
Make sure you
register online
for a chance at free prizes and please stop by our booth!
Purchase tickets in advance here:
http://www.thebridalshowcasenc.com/
The Honeymoon Planner will be giving away 3 FREE ALL INCLUSIVE nights from the main stage!!
Bride and Groom Contests and Prizes: Hosted by Lindsay and Riggins from the Ace & TJ show on Channel 96.1
Walking Fashion Show: View the current trends as our models walk the show floor all day
Stage Contests: Battle of the Brides and Grooms Dance Contest
Door Prizes: Announced throughout the day
Groom's Lounge: Relax! Enjoy a beverage and watch some sports, while your bride-to-be "shops"

Grand Finale Fashion Show: By Men's Wearhouse and David's Bridal

Some Bridal Show Tips:
1- Register online early to save money
2 - Have a plan - You can get a map from most websites so you can have a plan of attack!
3 - Make up a wedding email address, like johnandlisadoe@gmail.com for all your wedding vendors.
4 - Bring labels with your name, address, phone number, email address and wedding date. Vendors will need this info
5 - Bring your moms, bridesmaids, maid of honor and fiance'! They have a man cave to keep the guys busy!
6 - Take a large tote bag to hold all your brochures and other info.
---
---
January 2016
Yayyyy us! We have been awarded
WeddingWire Couples Choice Award 2016
and could NOT be happier! We have worked so hard to make sure your honeymoons and vacations have been exactly how you envisioned them. We're a small agency and we strive to give you that personal attention. We look forward to many exciting years ahead!
---
---

---
---
---
We look forward to making your next trip a memorable and enjoyable
one, so give us a call today and get packing!

---
---