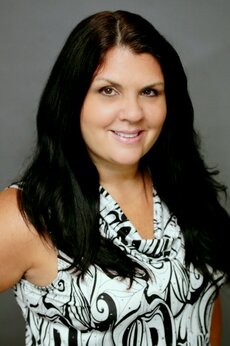 After moving to the Charlotte area from Long Island, NY, I began to work as an inside leisure travel consultant in an uptown Charlotte travel agency. When the September 11th tragedy struck, travel, vacation travel virtually came to a halt. In 2002, I decided to pursue a specialty form of travel on my own. Since I loved working with honeymooners, I decided to focus in this area.
I have extensive knowledge and experience in the travel industry, starting in vocational school in High School, continuing through college courses and keeping up to date with certifications. But it takes more than travel education to be good at what I do. I treat my clients as if they were family and I feel a responsibility to them. And I absolutely LOVE being a part of the wedding field. Working with the best vendors right here in the Charlotte area is so much fun! I think the honeymoon is the best part of the wedding! In 2012, I married my best friend and my travel partner and we plan on visiting many more places to share with my clients.
Nothing warms my heart more than planning a holiday or honeymoon and then being there to see their family grow!
I really look forward to developing a long-lasting relationship; planning a simple get-away, memorable honeymoons, babymoons to 50th Wedding Anniversary vacations!

My favorite thing to do when I'm forced to relax is to hang out with my family, Sunday dinners, Giant Jenga, live music and relax by the pool.
Certified Destination Specialist: Jamaica, St. Lucia Tourist Board Specialist - SLEx, Iberostar Grand Specialist, AM Resorts Master Agent, Aruba, Viking Cruises, Excellence Resorts, North Carolina NotaryTravel History:
Barbados, Martinique, Mexico, Puerto Rico, St. Maarten, Antigua, Bermuda, Bahamas, Barbados, St. Thomas, St. John, Jamaica, St. Lucia, Nassau, Paradise Island, RCCL, NCL, Carnival cruises, Hawaii - Kauai, Maui, Oahu, Boston, Tybee Island, California, Las Vegas, Colorado, Florida, New York, Myrtle Beach, Georgia, Pennsylvania, New Jersey, Maryland, Washington DC, Vermont, Virginia, Charleston, Isle of Palms South Carolina, Grand Cayman and Cozumel.
Experience Booking:
Tahiti - Papeete, Moorea, Bora Bora, Australia, Bali, New Zealand, Thailand - Phuket, Bangkok, Krabi, Chiang Mai, Vancouver, Belize, Aruba, Costa Rica, Anguilla, St. Martin, Viking Cruise Line, RCCL, Celebrity Cruise Line, Oceania Cruises, England, France, Italy, Quebec, Seattle, Turks and Caicos, Yellowstone, Jackson, WY, Azores, Portugal, Munich, Zurich
CONTACT: Email: donna@thehoneymoonplanner.net / Phone: 704-651-5190
---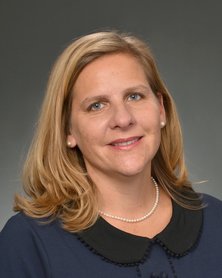 Cynthia Jackson
Honeymoon Consultant
I am a romantic at heart and thoroughly enjoy helping honeymooners plan the trip of a lifetime. My husband and I have been fortunate to travel all over the world and I look forward to sharing my experiences with you to plan a customized, romantic getaway. Whether you would like to plan a romantic trip to the California wine country; relaxing at the Maya Rivera or falling in love with Paris I look forward to making your honeymoon dreams come true.
Like a wedding, each honeymoon is unique and planning it should be a stress free task. It's my goal to understand your personal preferences and design a romantic honeymoon that will make memories that will last a lifetime. I have extensive experience in the travel industry and I love working in the wedding field. At The Honeymoon Planner, we understand that weddings can be expensive and we believe it's important to stay within your honeymoon budget.
Travel History:
St. Lucia, Mexico, Jamaica, France, Canada, Costa Rica, United States: Las Vegas, Georgia, South Carolina, Florida, Washington DC, New York, Atlantic City, Boston, New Hampshire, Maine, Chicago, New Orleans, California including wine country, Oregon, Washington, Arizona, Utah, Texas

Experience booking: Punta Cana, Antigua, Tahiti, England, Spain, Iceland, Croatia, New Zealand, Australia, Hawaii, Vancouver



CONTACT:
Email: cynthia@thehoneymoonplanner.net / Phone: 803-627-0005
---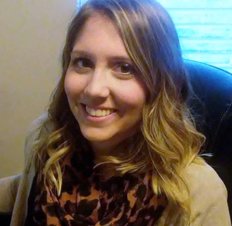 Elizabeth Denton
Honeymoon Consultant
I do really feel there is not many things better in life then vacation. I have never felt that I've been truly passionate for many things, but I never get as excited as when I'm planning a trip or vacation with family and friends. Reading endless reviews on the location or planning the daily itinerary to where we will eat for dinner and what activities there are to enjoy. I've decided to take my love for planning vacations and join the honeymoon planning team to turn that passion into a career.



Certified Destination Specialist
: Jamaica, Ireland
Travel History: Ireland, St. Thomas, St. John, St. Marteen, Puerto Rico, Bermuda, Mexico, Virginia Beach, Emerald Isle & Myrtle Beach NC, Florida, Martha's Vineyard, Vermont, Washington DC, Pennsylvania, Holland American cruise line, Carnival Cruise line, RCCLExperience Booking:
Ireland, Mexico, Bermuda, Cruises
CONTACT
:
Email
:
elizabeth@thehoneymoonpanner.net
Phone
: 540-842-2169
---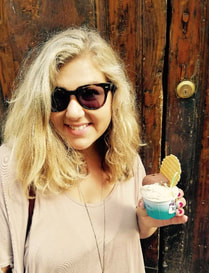 Carley Willoughby
Travel Consultant / Assistant
I've been assisting The Honeymoon Planner for over 14 years now and have decided to join the team planning honeymoons. I love to travel and experience new cultures and places. My husband Jonathan and I love to travel, cook and camping with our puppy Canaan.
Travel History: St. Lucia, Belize, Reno, California, NYC Boston, Florida, South Dakota, North Dakota, South Carolina, RCCL Cruise, Florence, Tuscany, Capri, Sienna, Rome, Positano, Italy.

CONTACT: Email: carley@thehoneymoonplanner.net / Phone: 330-540-8754
---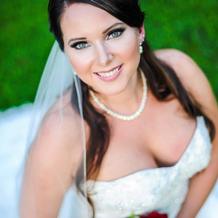 Shannon Lowder
Honeymoon Consultant
I had my first overseas experience when I was 14 through a school trip because a wonderful teacher at my high school took students on an educational overseas tour every two years. I was able to go to Italy and Greece on that trip, and the travel bug sank its teeth in! Since then, I have been fortunate enough to travel many places around the world; and continue to have an ever-growing bucket list. Because of my passion for travel, exploring this beautiful world and experiencing new cultures, I decided to embark on a career to help others see the world as well. And what better time to travel to your most desired destination than your honeymoon?! I would love to help you plan your vacation, and also answer any questions or give advice on any of the places I have traveled.
I married in October 2016 and Donna was a wonderful agent to help us plan our honeymoon to Australia and New Zealand. I have lived in Charlotte, NC since 2011 and worked in healthcare by trade. My husband and I love to try new restaurants, new wines, spend time outdoors on beautiful days, and hang out with our three crazy kitties."
Travel History: Turkey, Greece, Italy, London, Paris, Amsterdam, Uganda, Fiji, Germany, Austria, Switzerland, Australia-(Sydney, Cairns, Cofs Harbour, Melbourne, Alice Springs, Ayers Rock), Mexico, Cross-Country Road Trip, NYC, California, Grand Canyon, New Orleans, Miami, The Keys, Washington DC, Charleston, Savannah, Boston, ScottsdaleExperience Booking:
Africa, Hawaii, Australia, New Zealand
CONTACT
:
Email
:
shannon@thehoneymoonpanner.net
Phone
: 704-840-3842
---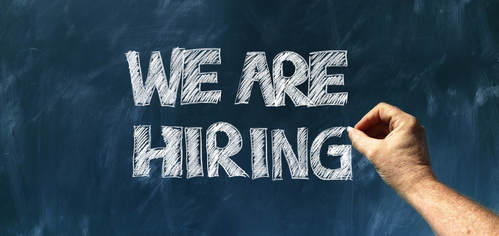 The Honeymoon Planner is looking to hire an experienced Travel Consultant to join the team!

If you know what a BDM or an FIT is and are looking to join a growing team of Honeymoon Consultants, we have an opening! Full or Part Time and work from home - make your own hours.

Please call or email Donna @ 704-651-5190 / donna@thehoneymoonplanner.net for more info.





---